Hello, im Nick, SonicVanMan I brought my BMW 120D Sports September 2010, this was my first bmw & first proper car & as some of you will have seen & read my posts of my progress on customizing my 1er, but here's everything on one page.
Now i dont expect my car to be to everyones taste as we all have are own ideas of what we like or dislike, so if its not your cup of tea there is no need to leave negative comments. for those who do like a bit of customizing i hope you enjoy & maybe you'll get some ideas for your self.
Feel free to ask any questions.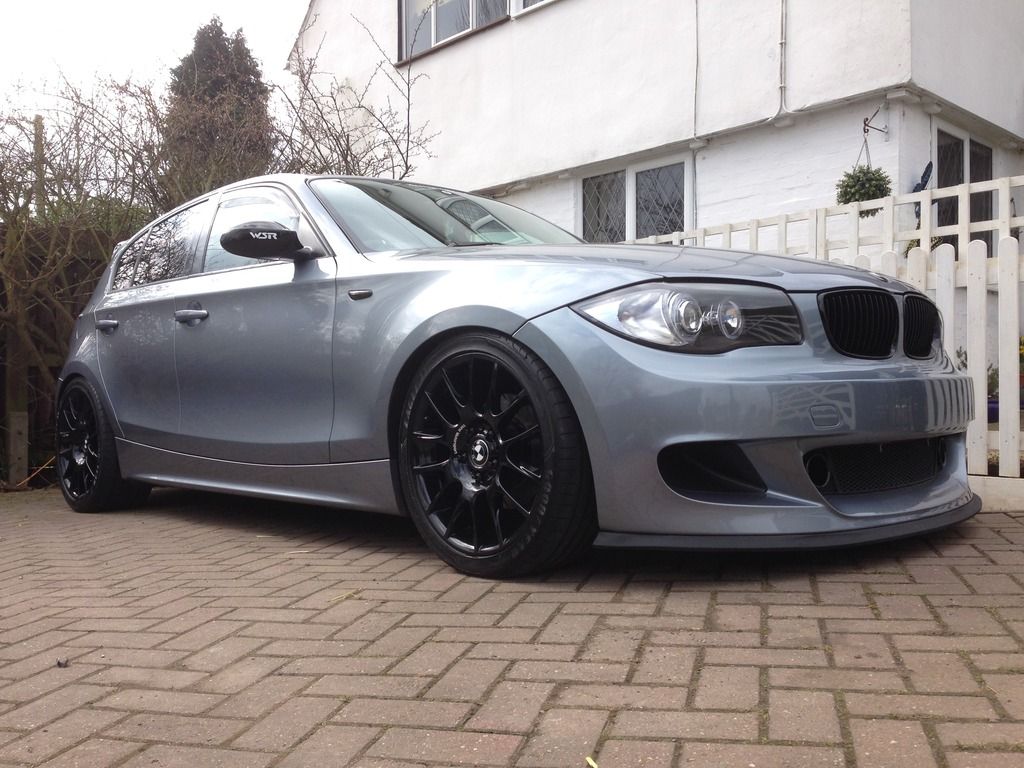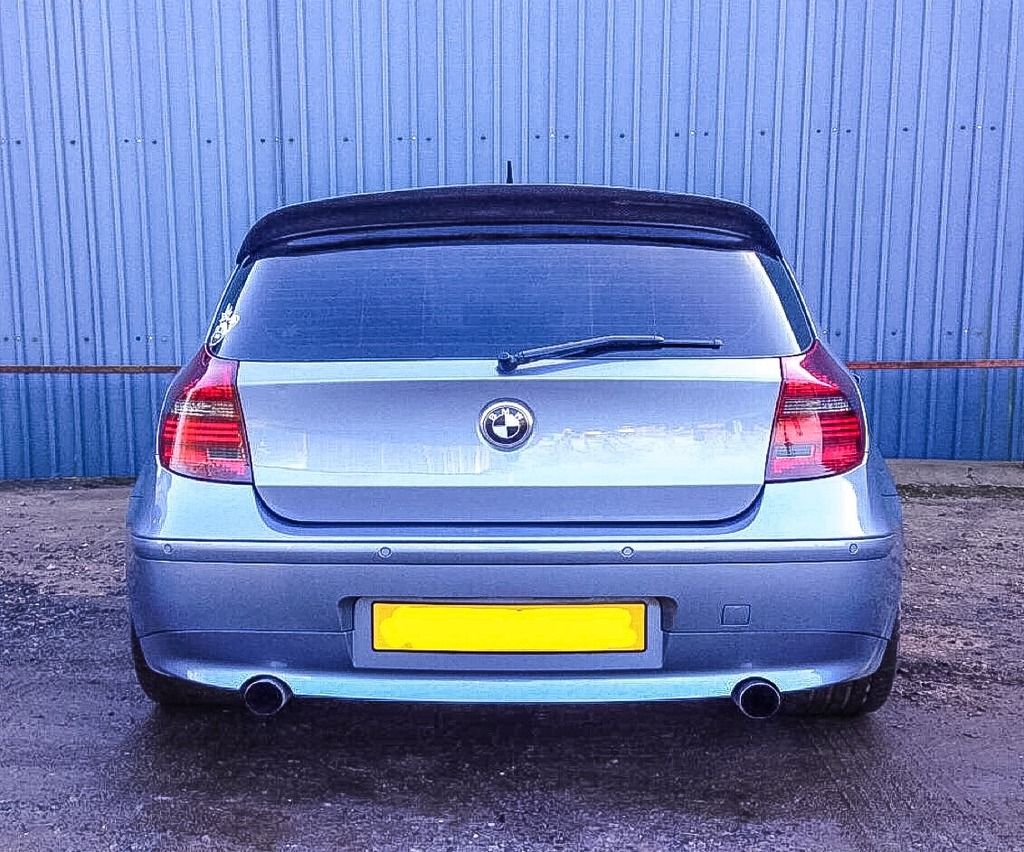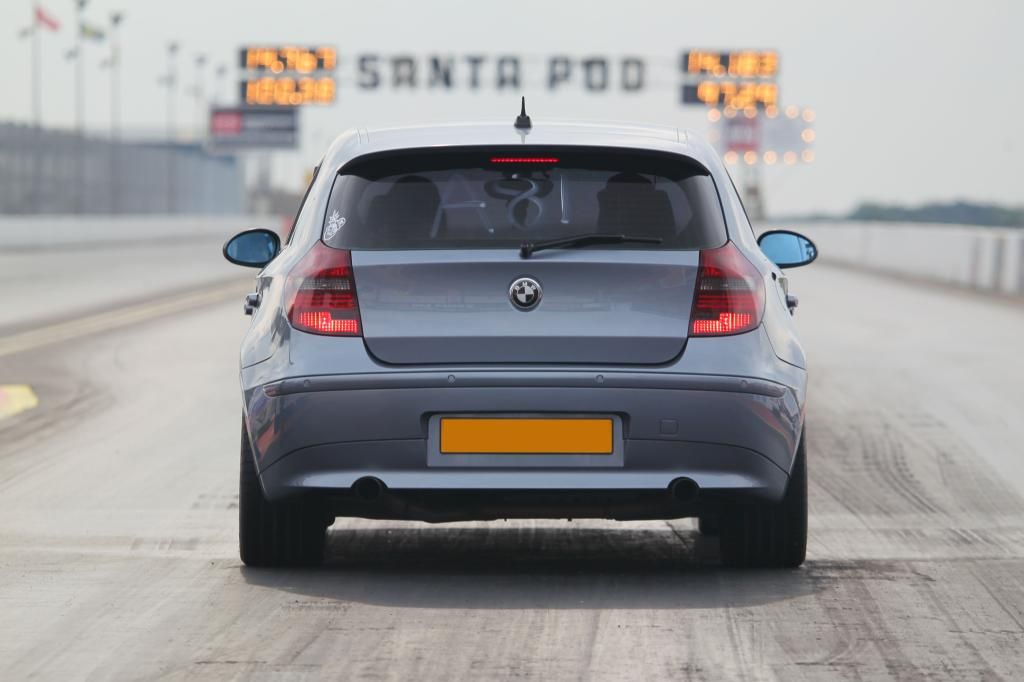 What i've done:
ITG Compatition Airfilter
http://www.itgairfilters.com/
" onclick="window.open(this.href);return false;
EGR Bypass Kit fitted @ £44 (Ebay)
Custom 2" Daul Exit Stainless Steel Exhaust £300
Silencer 5"x16" round (straight through pipe)
Ecotune De-cat £200
KW-v1 inox Coilovers £1100 fitted
http://www.amdtuning.com
" onclick="window.open(this.href);return false;
Wiechers ALU Racingline front strut brace £157
BMW motorsport 216 style alloys powder coated in Gloss Black
Goodyear Eagle F1 XL front 225/40/18
Michelin PSS XL 245/35/18 Rears
Goodridge stainless steel braided & zinc plated brake hoses
Motul RBF 600 brake fluid
EBC Ultimax Disc's
Ferodo Premier brake pads
Alcantara Streeing Wheel £150
http://royalsteeringwheels.com/
" onclick="window.open(this.href);return false;
BMW Performance bumper
Rhino lip
Future Design Carbon Fibre CSL style spoiler
Depo Angel Eye headlights
Depo TRS Bi-xenon Morimoto Mini Stage III Kit (H1 5000k) £200
http://www.theretrofitsource.com
LEDs for Depo angel eyes 5000k £30
Ring Sportz Blue 80w H7 Bulbs in High Beam
Ram Air Scoops
Short shift kit @
Clutch Delay Valve (Lock valve) Modification
BMS Short Throw Clutch Stop
Redline MTL 70w80 Gear Oil
Redline 75w90 Differential Oil
Gloss Black Kidney Grilles
Black/White badges for Bonnet/Boot/Wheels/Steering Wheel (Ebay)
Stubby Arial £6 (Ebay)
501 LED intense white Interior bulb upgrades
Silver indicator bulbs all round (Ebay).
Interior LEDs roof, glove box, boot lights
Window tints 20%
Gloss black Wheels @ £70(Dealer)
Gloss black Calipers/hubs Painted @ £20
Gloss Black Ripspeed Dome Valve Caps £12 (Halfords)
Gloss Black Wing mirrors (Dealers) £30
Gloss Black steering wheel surround (DIY Halfords Grey primer, Black Paint, Clear Lacquer £6.49 each)
Gloss Black start/stop button surround (DIY)
Crystal Black side repeaters
Darklines (Rear)
Camber Alignment pin removed (DIY)
M3 lower control arms
10mm BIMECC Hubcentric spacer
Climair wind deflectors
Custom SVM sticker
TopHifi LP Tweeters
4" Speaker (rear shelf) & vibe tweeter (rear self)
Coding: (Thanks to Wibbles
)
Digital Speedo
Auto Lock
Lock/Unlock Chime
CD Changer
Things i did have fitted but have now been replaced:
M-sport bumper
Aero pack spoiler
141 Style Alloy wheels i gloss black
H&R 20mm TRAK+ wheel spacers
Ring Sportz Blue 80w H7 Bulbs (Dipped) £18
M-tech SUPER WHITE 55w H7 Bulbs (Main beam) £17
Alltronix H11 100w Xenon Blue 8500k Bulbs (Fogs) £13
501 Long 9 LED extreme white (Side beam) £10
My trip to P Torque for a Rolling Road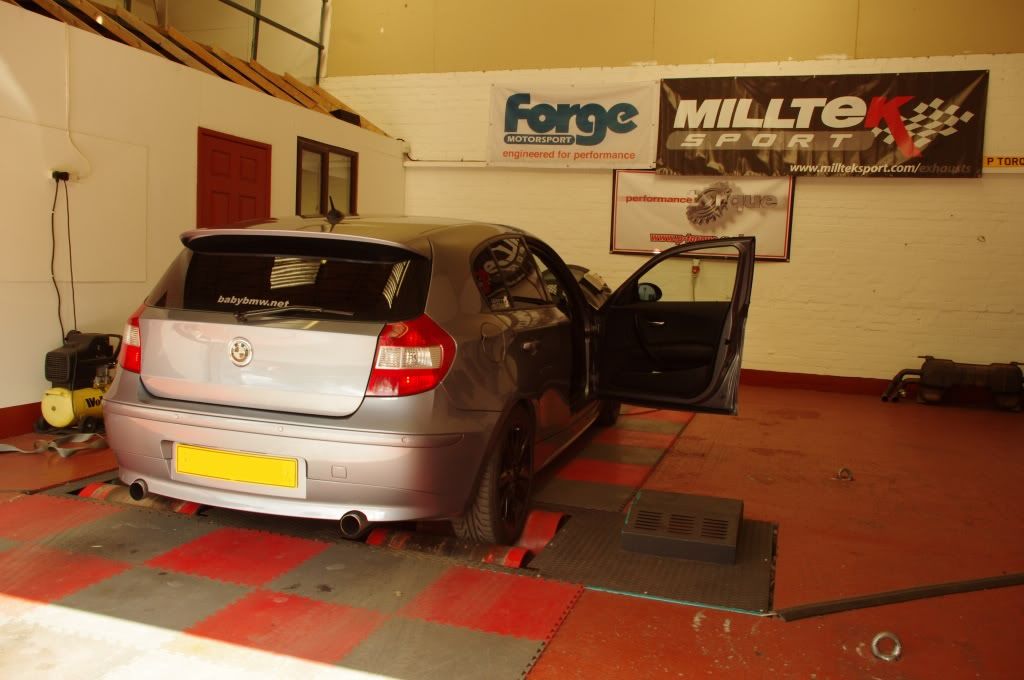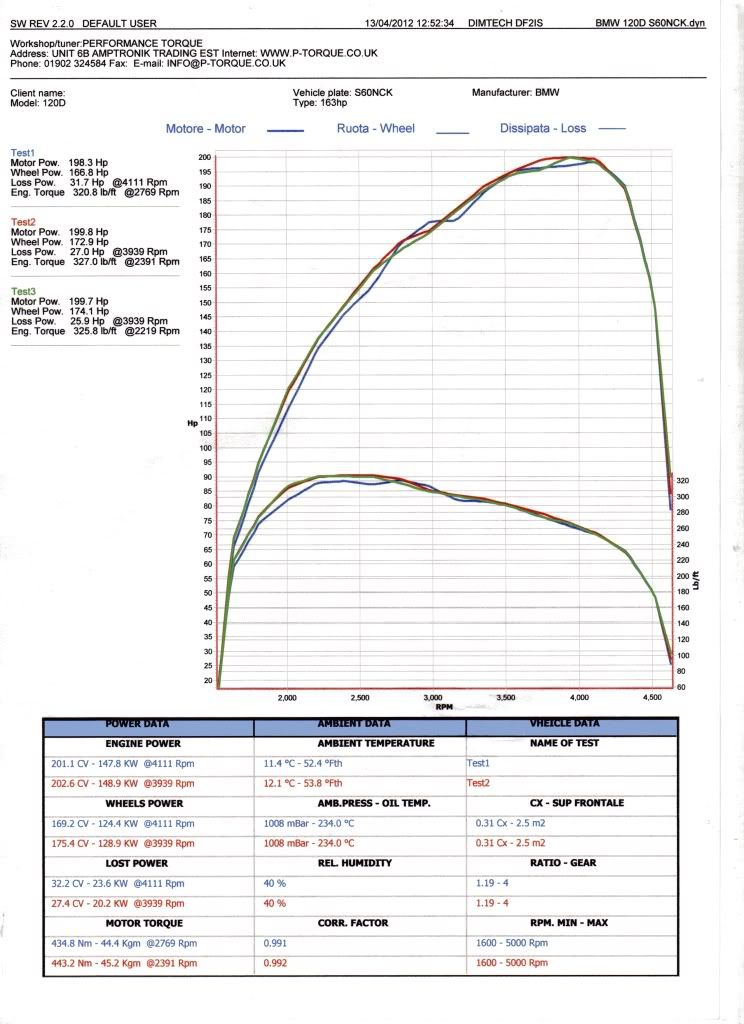 Heres my Santa pod photos & Videos from Alex(ajwhitlock)
I managed a 1/4 mile in 15.73 seconds @ 88.74mph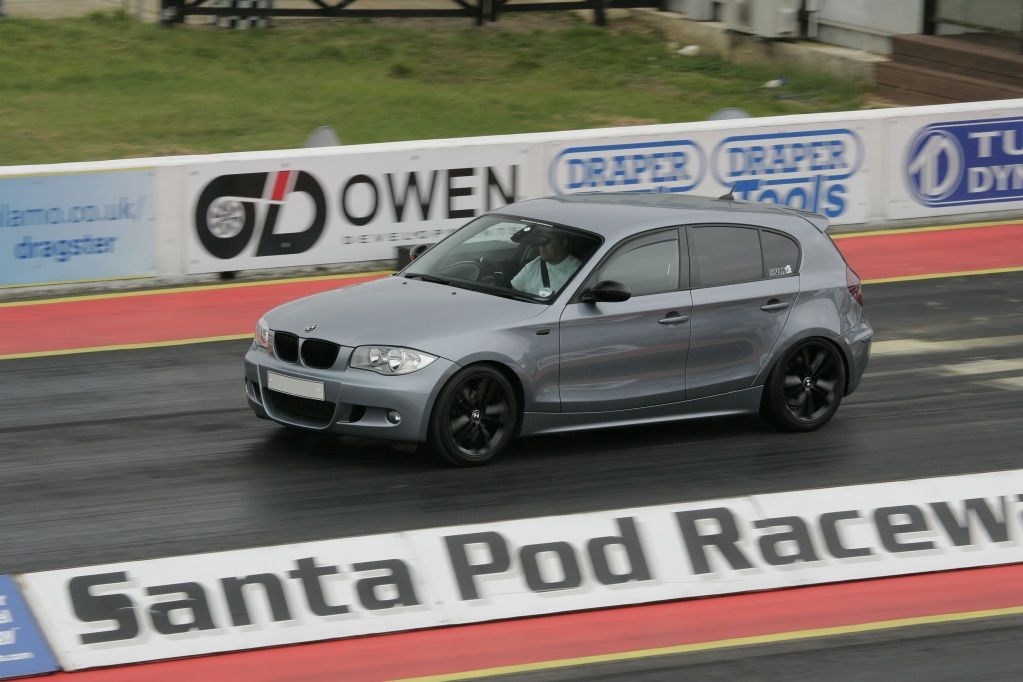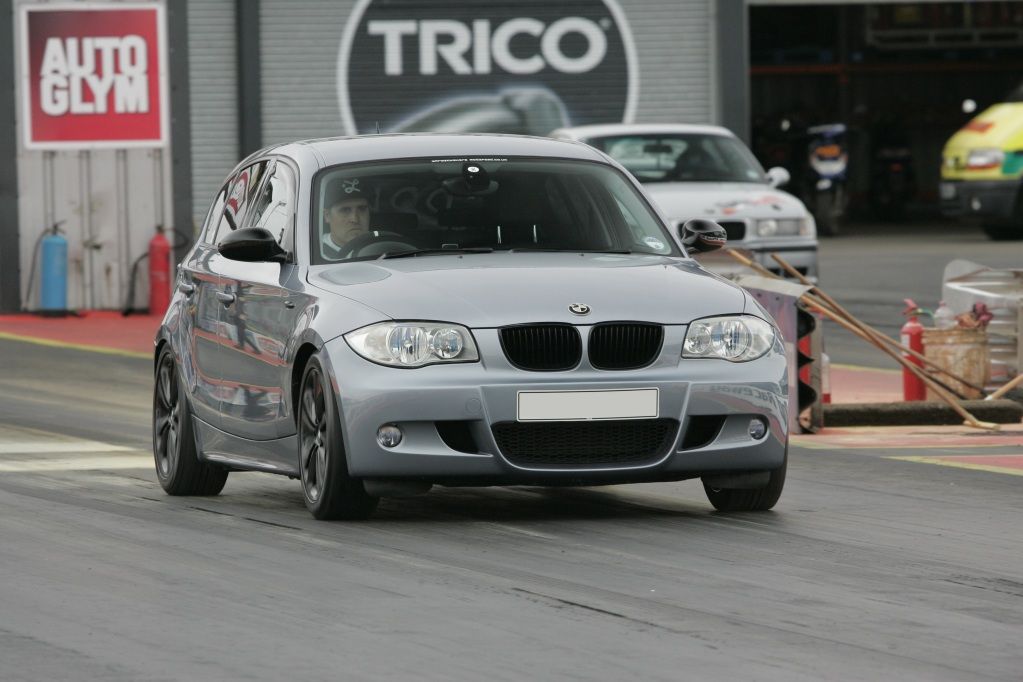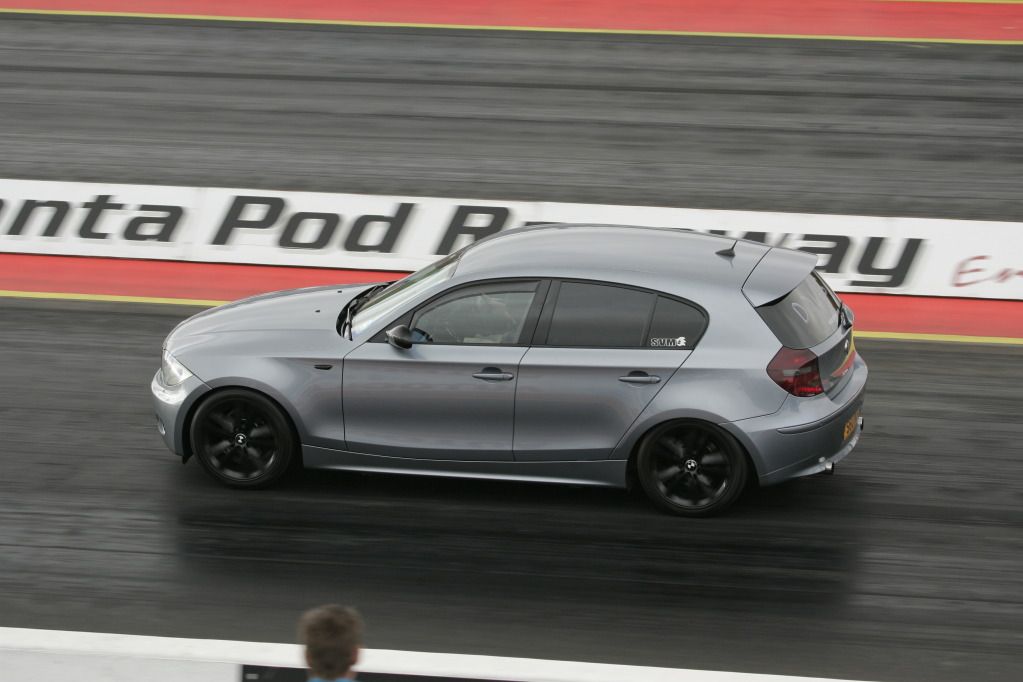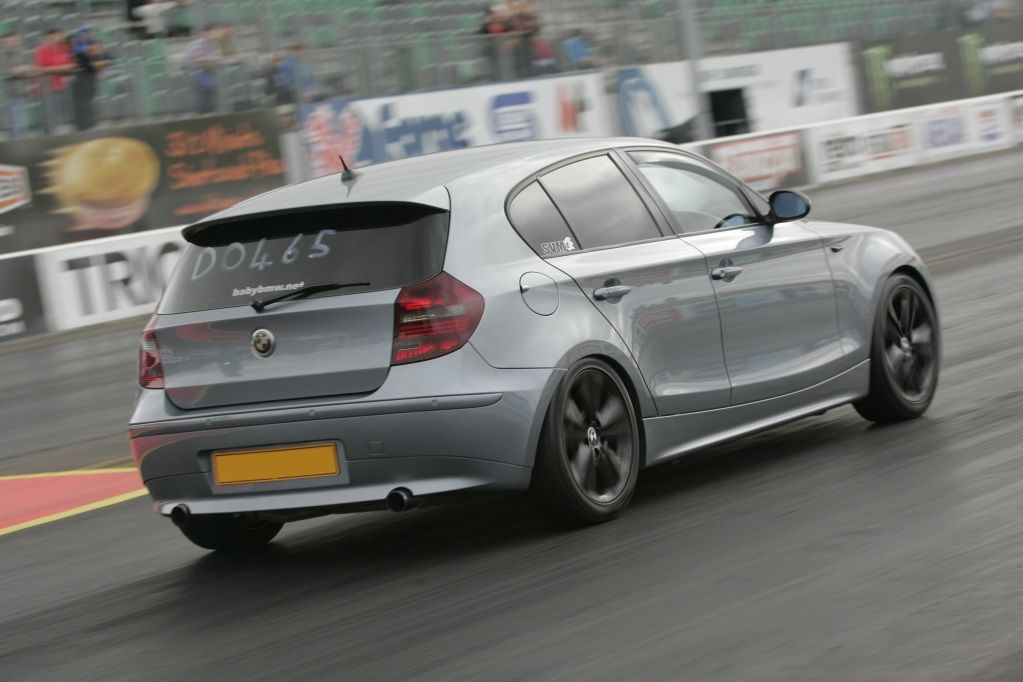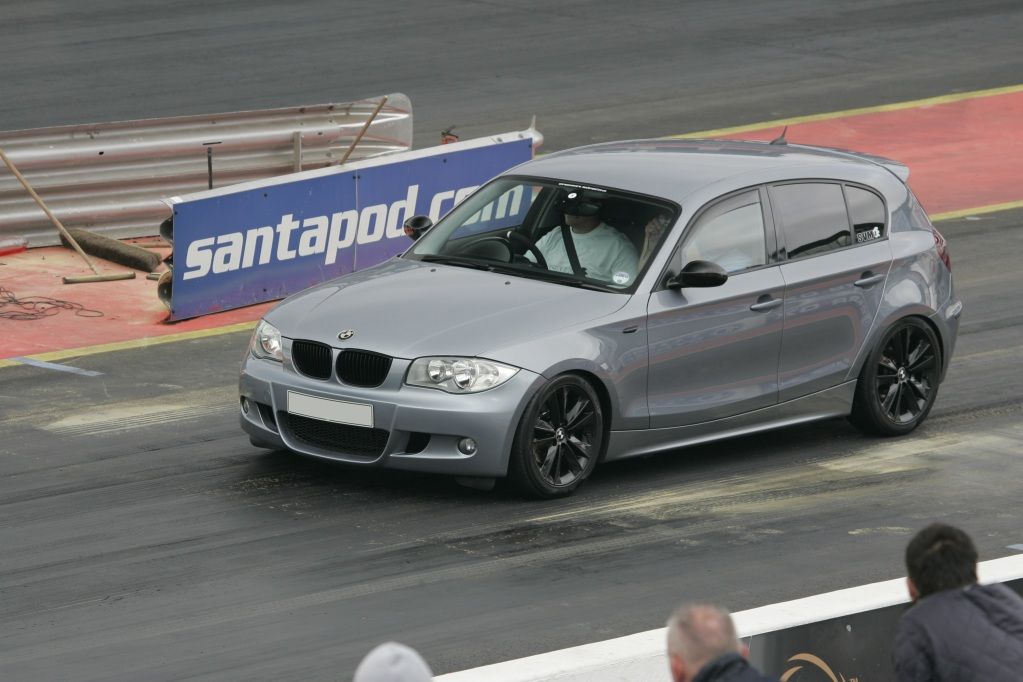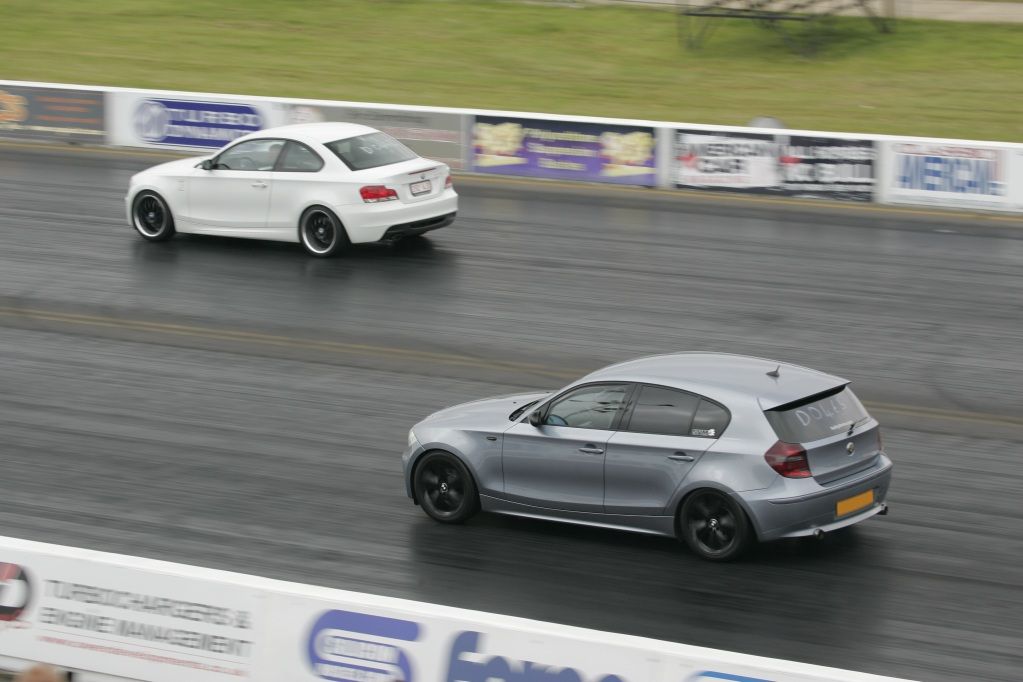 Me Vs Lee2f2f 1 of 3 races
Me Vs 328i & only 0.2496 seconds between us
Hope you Enjoyed.