Most of you will probably know, my previous pride n joy was an E82 LMB 135i, known as "Blue" in the household, which had some amendments sympathetically applied
, see
viewtopic.php?t=30839
. Blue had been owned since Nov 2011.
So now to my ramblings, apologies if it goes on a bit
It was around a year ago that the need to move up to something bigger began, my main objective was the need for a taxi. But I didn't want to take a step back in terms of performance over functionality, so this limited my choice somewhat. Candidates were the E9x M3, S4/RS4 and also the 340i. The only drawback with the 340i was that once you added the cost of sorting out the suspension/tyres (including an LSD), added some factory options that I would have expected should have been standard and took into account the cost of insurance on a heavily modified car it was just not making sense.
Then came the infamous "Insane F8x Deal" from TRL, around March time I recall. Using a combination of rational and man maths thinking, I reckoned I could just about scrape into one. I would save on not modding, options that I wanted were already standard and insurance on a "standard" car would be a lot cheaper.
So, first I needed to sell Blue as I needed to be confident that I could realise a minimum price. Part exchange, WBAC was not an option as my budget was down to the wire. I think it took around 8 weeks to sell Blue and by that time the TRL deal had sold out. Damn!!! What to do? What to do?
So then the graft began. I started with some of the local dealers to me but also asked some members on the forums, from whom I got some decent contacts. Thank you to everyone who did respond, BTW.
Then came what I call the "dance". I found there was little point cold calling dealers and asking for a deal. It made more sense to start and build up a bit of rapport first. If possible I tried to meet up face to face or a least start telephone conversations going. Then I would let them get on with their sell but eventually would drop the bombshell of showing them other deals out there, ask why I should go with their deal rather than the better deal and see what they can do? Some were completely useless but a couple were prepared to get close to the TRL deal.
So, on 27-Apr the taxi was ordered (now christened "Grey"). Poverty spec, this is what I went for:
ZCP1 F80 M3 Competition Package Saloon S55
B39 Mineral Grey
LKSW Black Extended Merino Leather
2MK Seven-speed Double Clutch Transmission (M DCT) w/ DRIVELOGIC
320 Model designation deletion
3AG Reversing Assist camera
3AP Windscreen with grey shade band
403 Electric Glass Sunroof
420 Sun protection glass
441 Smokers package
493 Extended storage
688 Loudspeaker system - harman/kardon surround sound
7M9 BMW Individual high-gloss Shadow Line with extended contents
7MA Competition package
Fast forward to today. Here are some pics on collection: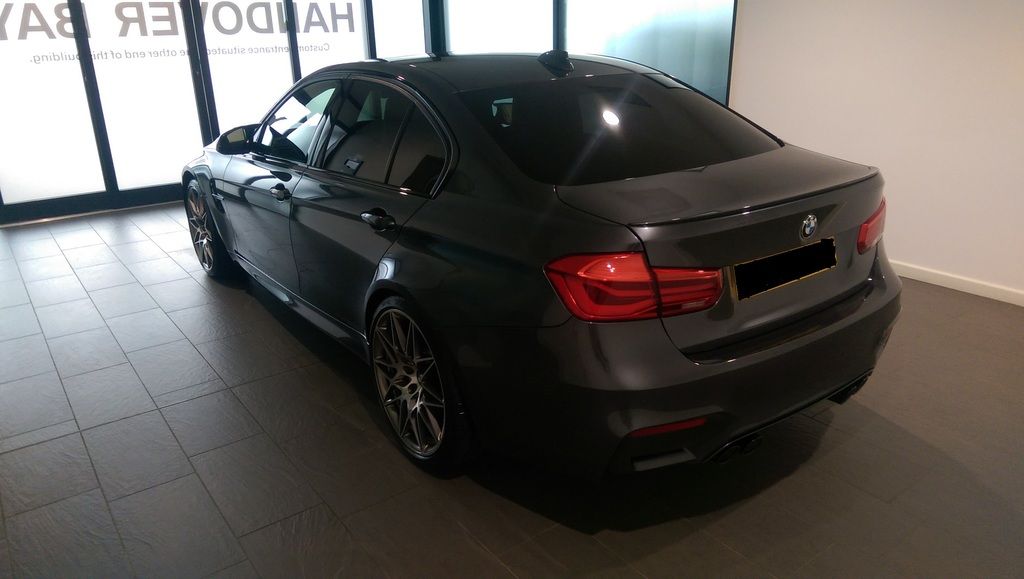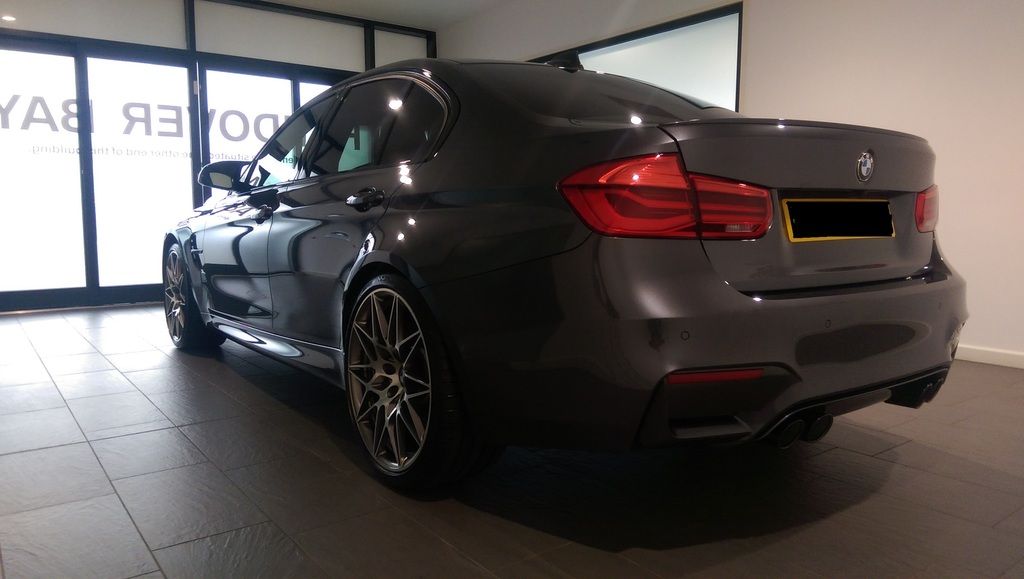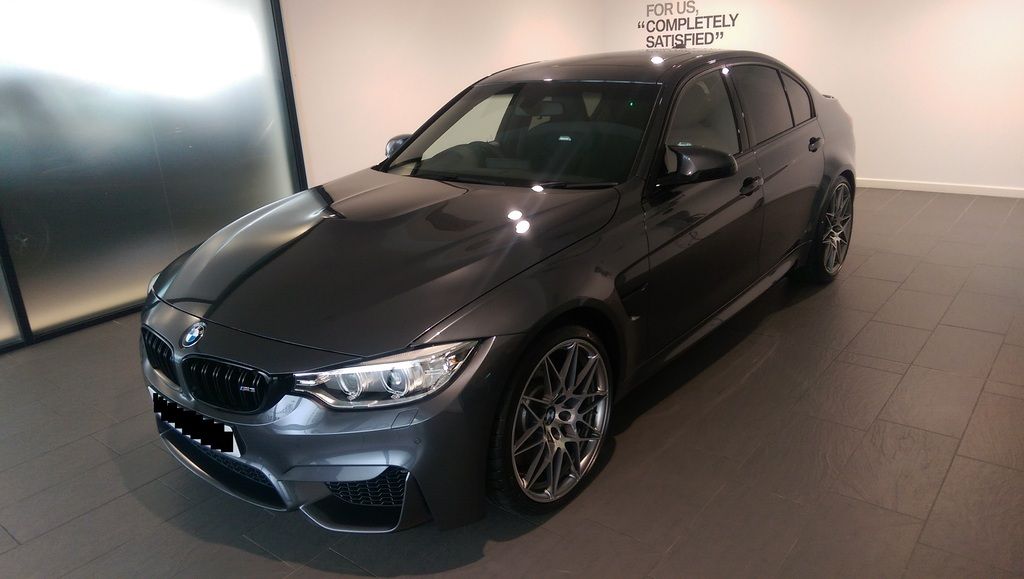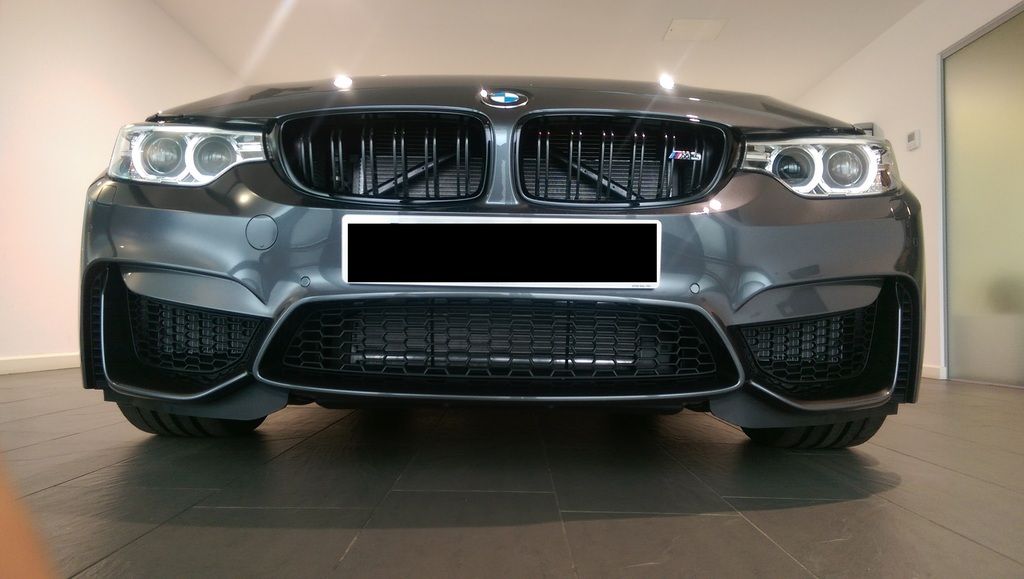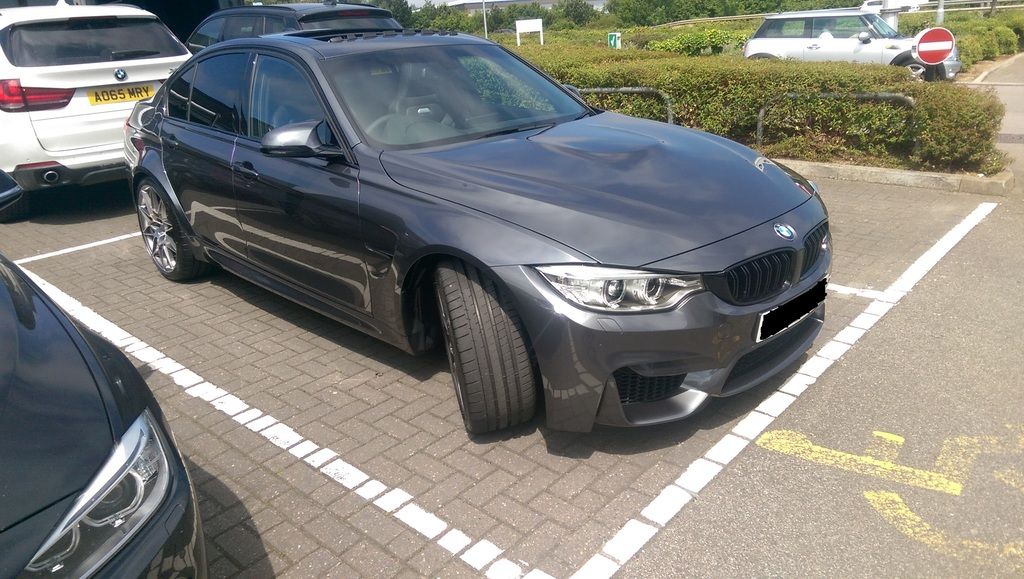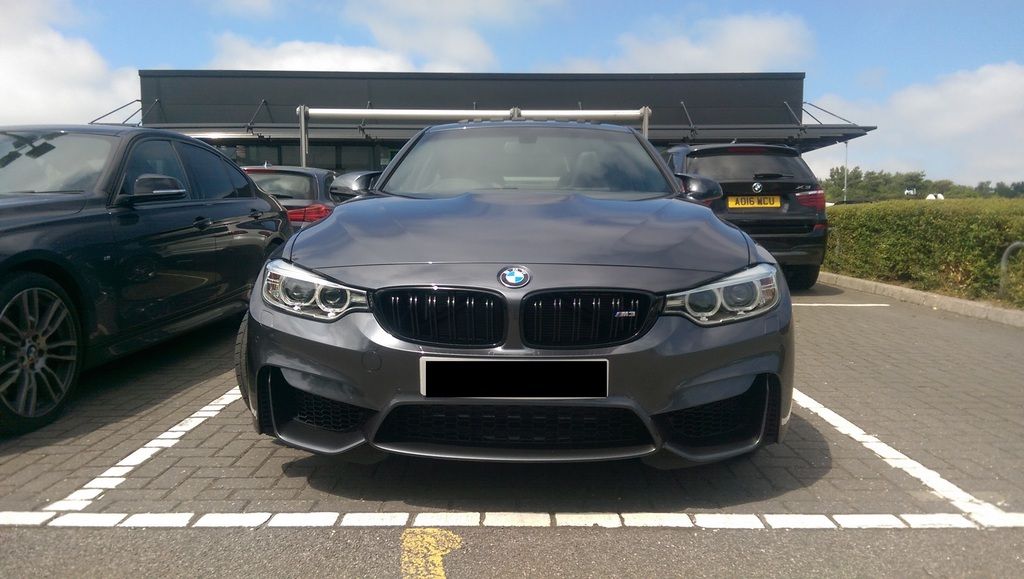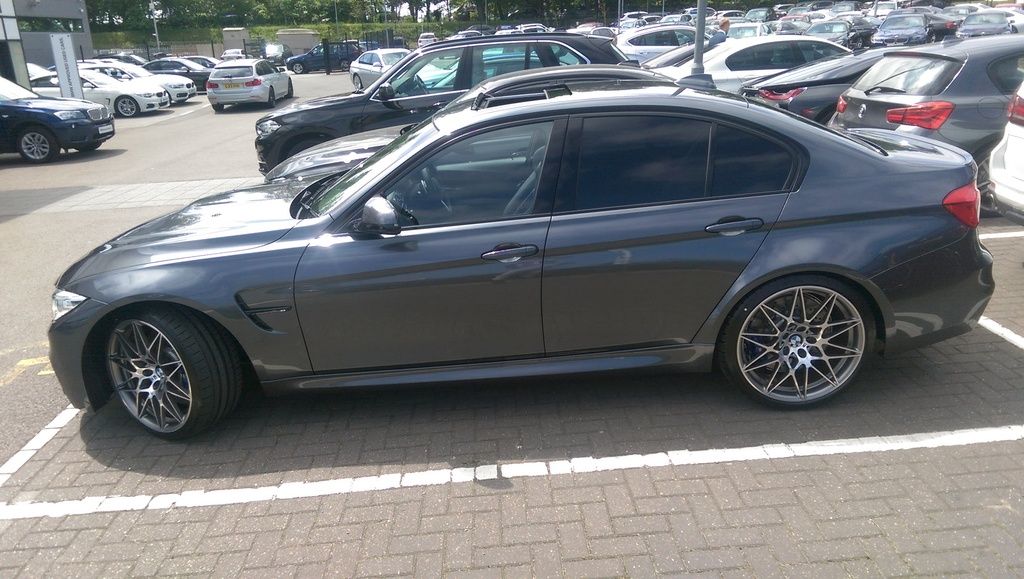 Short term plans are to get the car detailed and protected but that will probably be it for now. Thank you for reading and hoping for a long / happy relationship.
Dead chuffed to say the least, my first M