Hi all me again sorry,
I've been reading into oil and previous posts on here, getting my local indie to just drop and change the oil soon and not touch the filter. Find the service intervals a tad long for my liking for the performance on the car.
Now my car is a 19 plate so have the PPF filter (horay). Now manual says long life 17fe+ but it also states LL04 is suitable so I'm guessing that it would be fine for the car still? Won't be doing track days or anything.
Also what grade are people using trying to decide between a 0W-20 or the 0W-30.
Would this sump washer be suitable as i ain't getting a filter.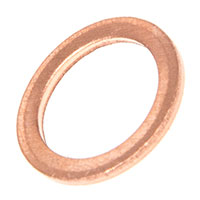 SUMP PLUG WASHER SINGLE (12,00 x 17,00 x 1,50) at the lowest UK prices from Euro Car Parts UK's No.1 for Car Accessories, Car Styling & Car Care. Buy today Online, In store or by Phone + Branches Nationwide – Next Day UK Free Delivery.

www.eurocarparts.com
thanks all sorry to be a pest haha 😂