Discussion Starter
·
#1
·
I'm worried that I may have OCD.......... :screwy: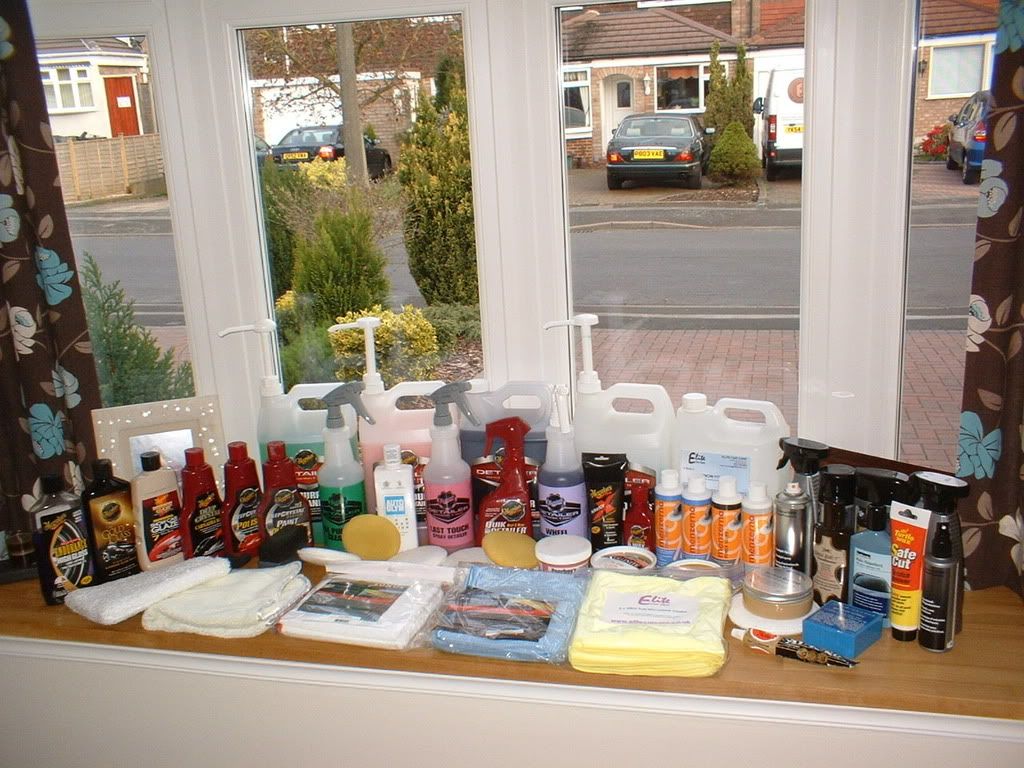 Lots more not shown too, like the pressure washer, Gilmour foam gun, more cloths, wash mitts, drying towels, applicator pads, 2 buckets and trats to carry it all in!
Haven't used half of it either!
Next on my list is a rotary polisher, maybe a Megs G220 and some 303 aerospace protectant if I play my cards right!
I'll get my coat.............. or should that be anorak!?