Discussion Starter
·
#1
·
Hello,
120i M Sport 2007 , 5door:
MOT today................failed on exhaust.
From what i can tell from the mechanic its the centre section which is one piece and runs from between manifold to rear box.
BMW are quoting £1250 for this piece and say that they only have 1 on stock in the country.
Whats my options people??
Its number 1 in this image, got a crack around some flexi hoses but not quite sure: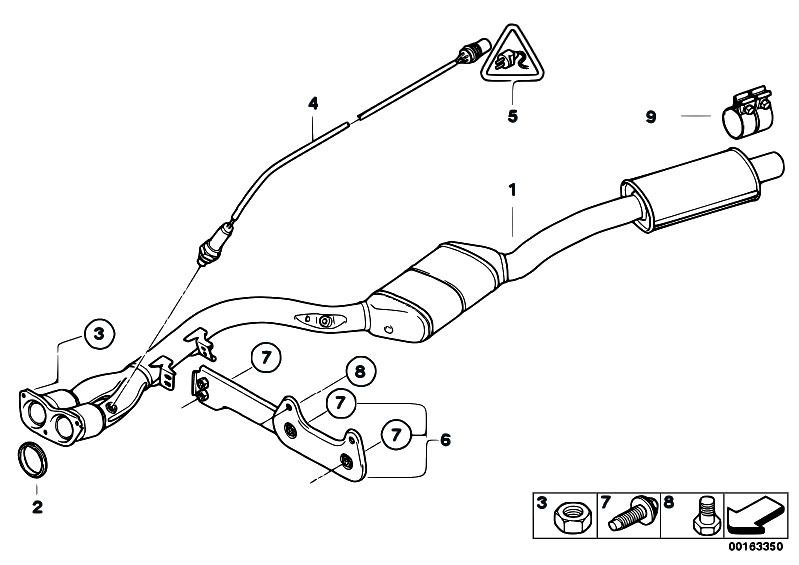 mechanic reckons he can weld some flanges instead of the two flexi's
has anybody else had this experience?
obs i'm not going to pay BMW £1250