trixie wrote:
I've been into every newsagent I've been past - cannot find that TGUK edition here in Australia. We get a bastardised local version and supply of the UK Mag is patchy.

Is anyone able to scan in the relevant bits of the test please?
John,
Not the best camera in the world for this sort of thing and I apologise, as I've left in the date/time stamp, which may obscure your ability to read through the report, but if you're that desperate, just let me know and I'll do them again and remove the date/time stamp!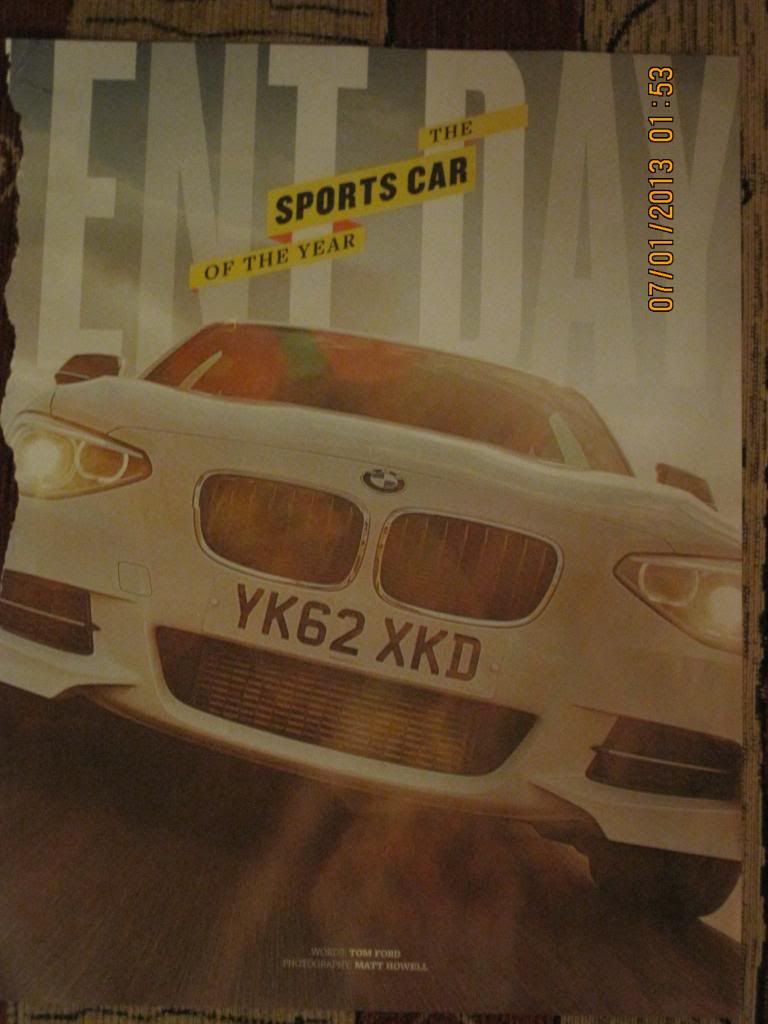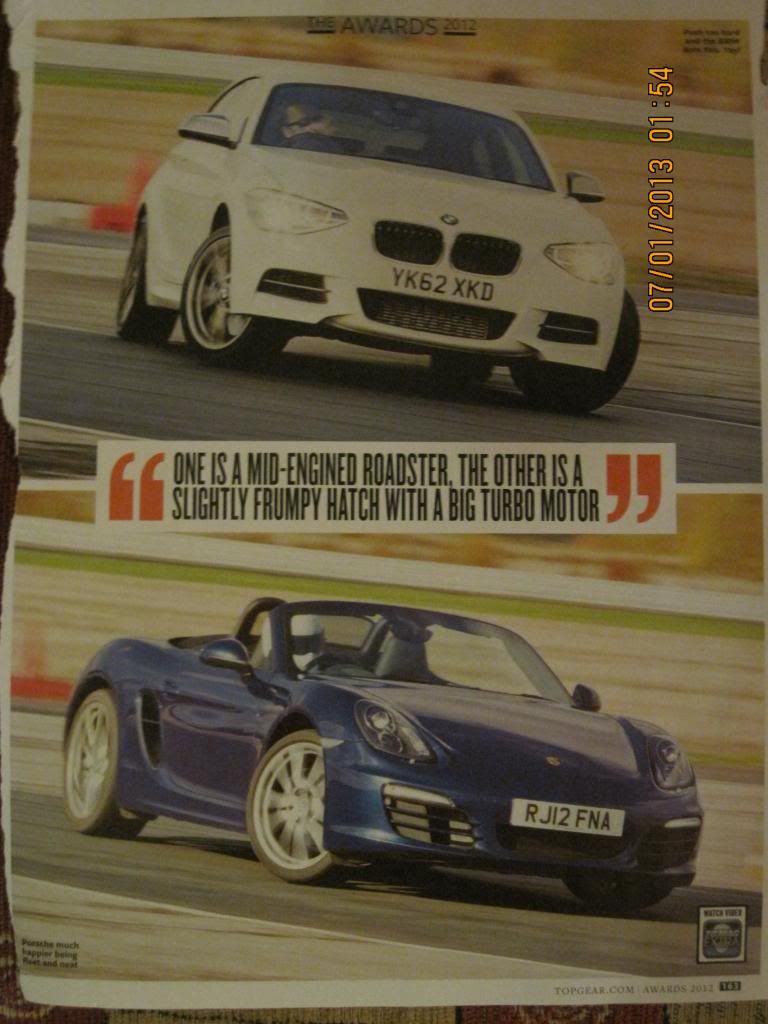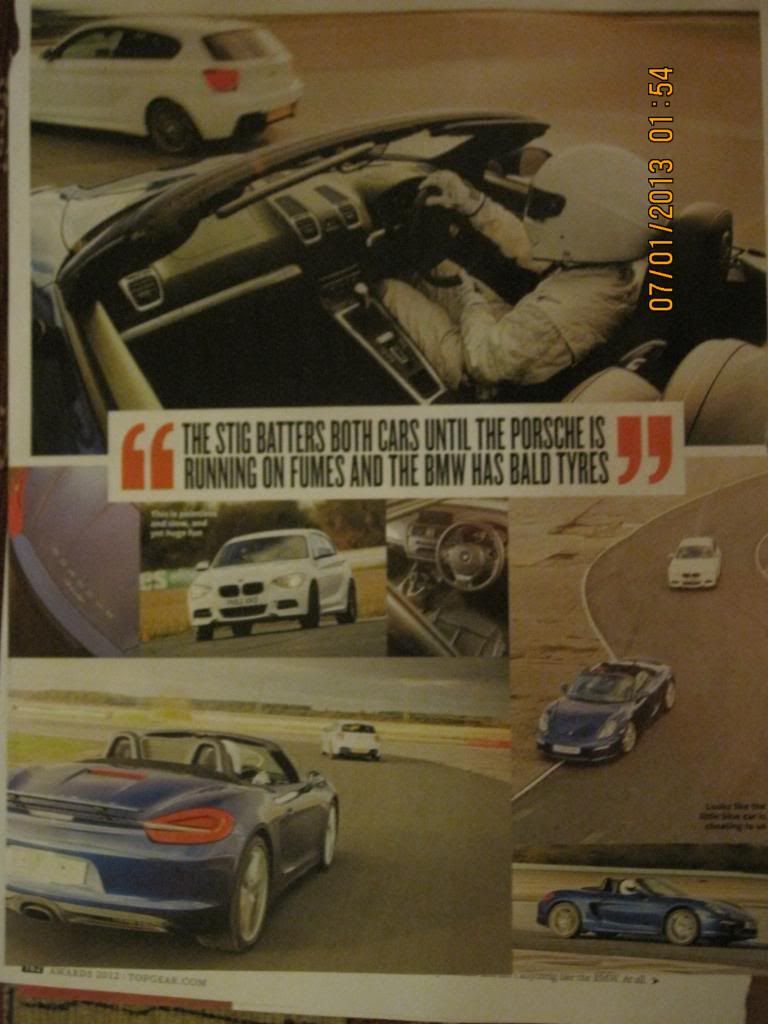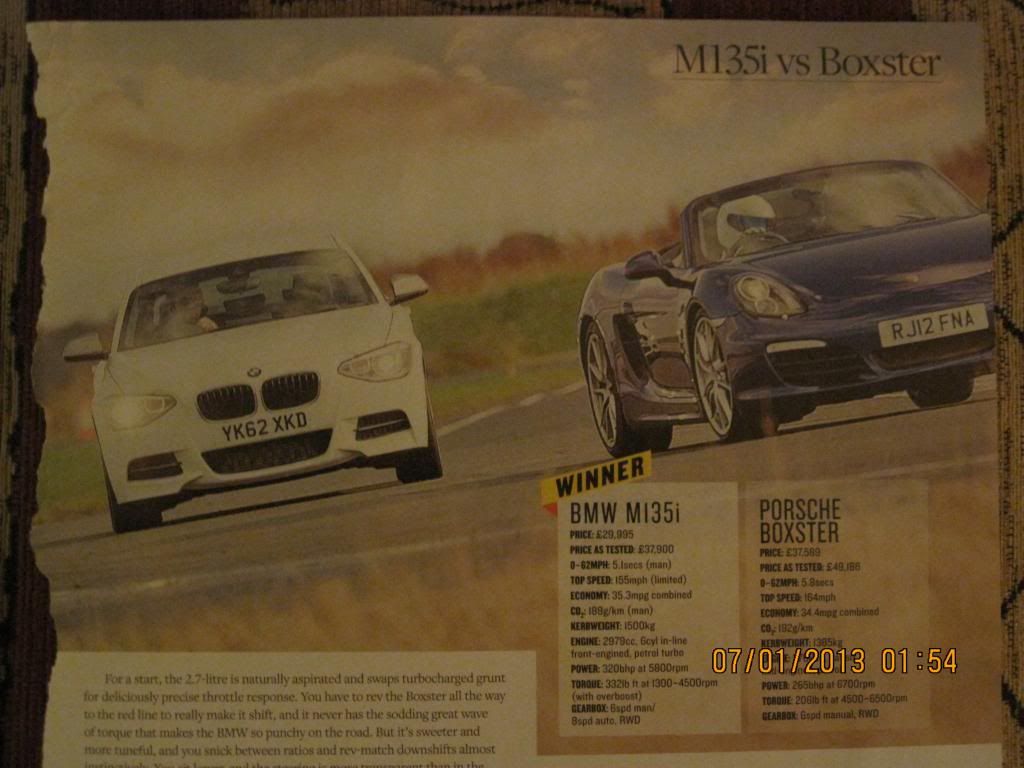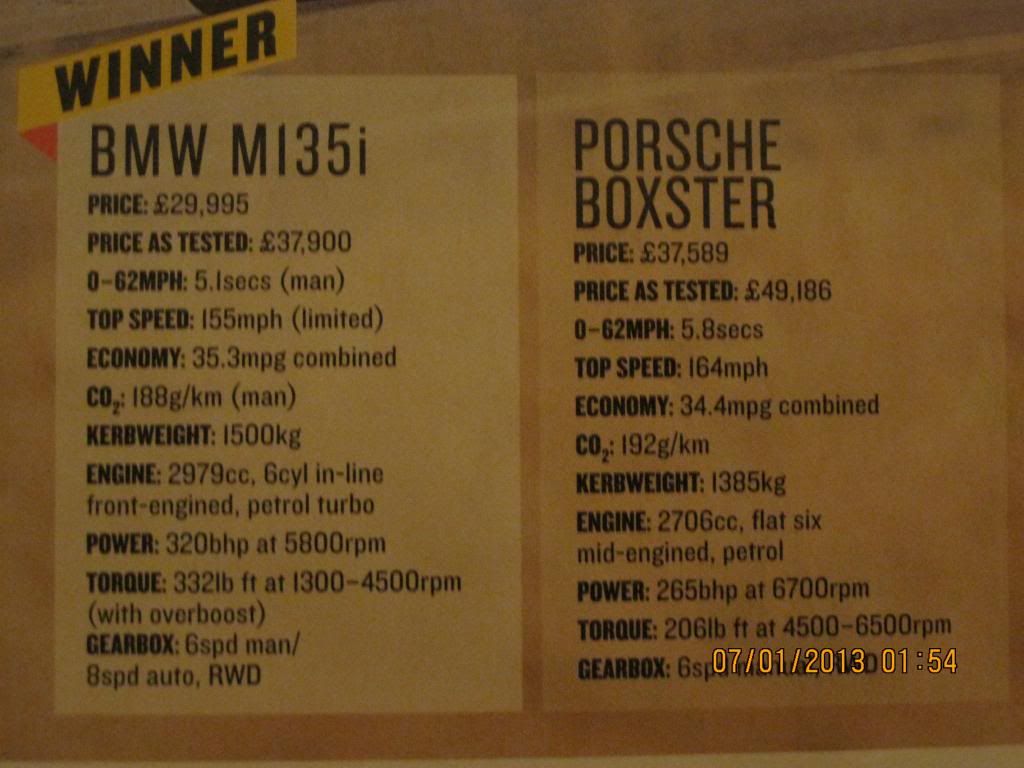 Hopefully of some use to you though and surely better than a kick in the kangaroo?